Inaugural CERES-ISS Lectures
On 12 March 2020, CERES marked the transition of CERES to ISS with two inaugural lectures of its new CERES-ISS Lecture Series, also timed to open the 2020 CERES PhD Training Course. The first lecture was by Dr Robtel Neajai Pailey, Leverhulme Early Career Fellow, Department of International Development, University of Oxford. She spoke on 'Women, Equality, and Citizenship in Contemporary Africa'. The second was by Professor Daniela Gabor, Professor of Economics and Macrofinance at University of the West England in Bristol. Her lecture was on: 'From the Washington Consensus to the Wall Street Consensus: researching development in the age of financial globalisation'.
The lectures can be viewed here:
1) https://media.eur.nl/Mediasite/Play/69151ae157dc45db9f58a8f5b5fd31971d
2) https://media.eur.nl/Mediasite/Play/9abeb4310fe049bdbb9cf4c30196d0e11d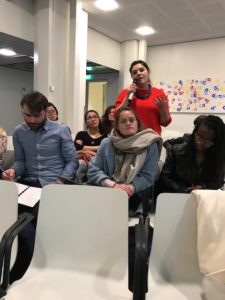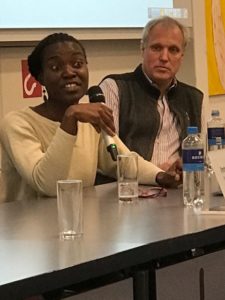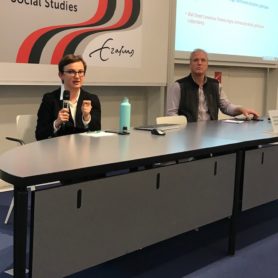 The lecture series was subsequently put on hold due to the COVID-19 situation and the overload of online options that ensued. The series will be continued once conditions again allow for in-person lectures at ISS or at other CERES member institutions.
More information on the CERES-ISS lecture series will follow in due course.